Tales of a Design Hero
A book by a designer for designers
---
Graphic design has become an essential part of modern society. Designers decorate our world and communicate through shape and image with those in it. It is nearly impossible to go a day without seeing the major impact design has on our lives.
What people don't frequently see is what happens behind the scenes. The elusive Design Hero travels the earth doing his part to save the world from bad design.
This book was created for designers by a designer. It contains 32 pages with 12 ridiculous scenarios about the Design Hero's life. Calvin Keyes stars as the Design Hero with Jesse Lindhorst as the supporting role of the Design Criminal.
Website:
talesofadesignhero.com
Facebook:
facebook.com/talesofadesignhero
---
Preview
The first two thirds of the book
---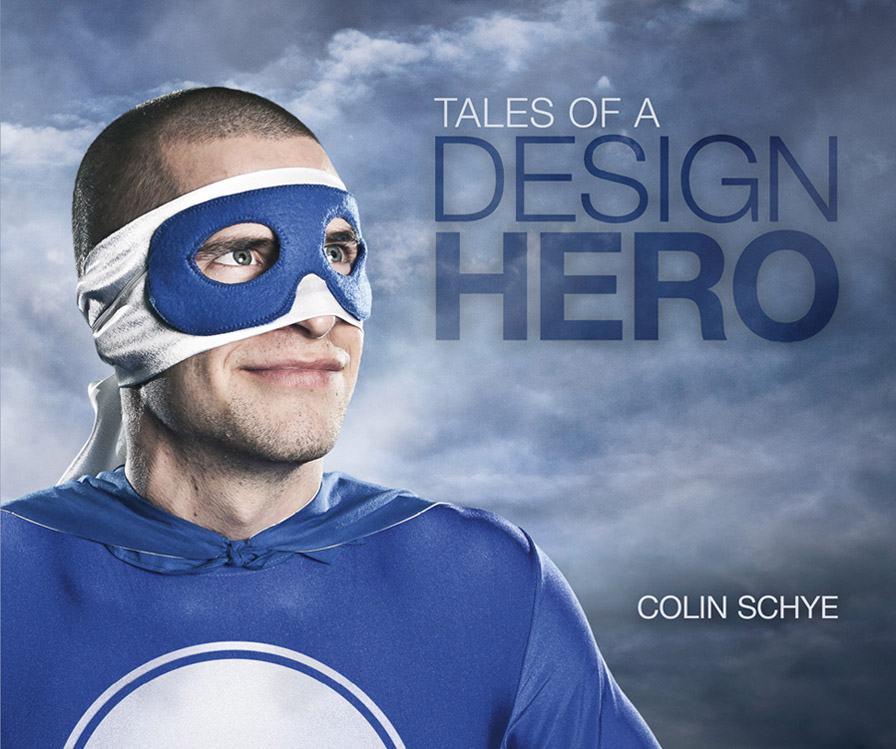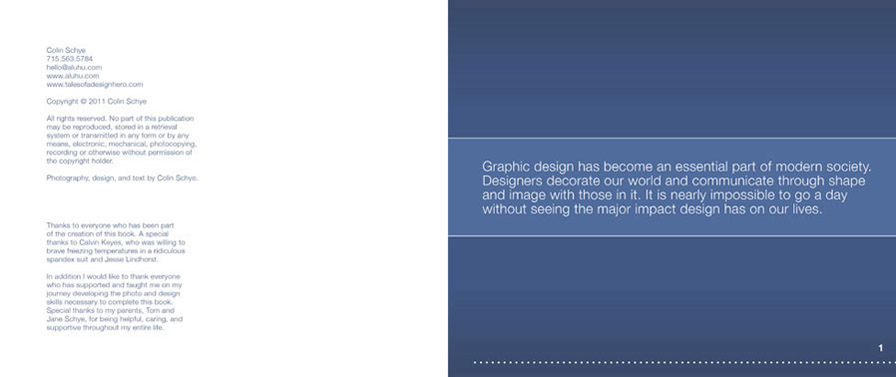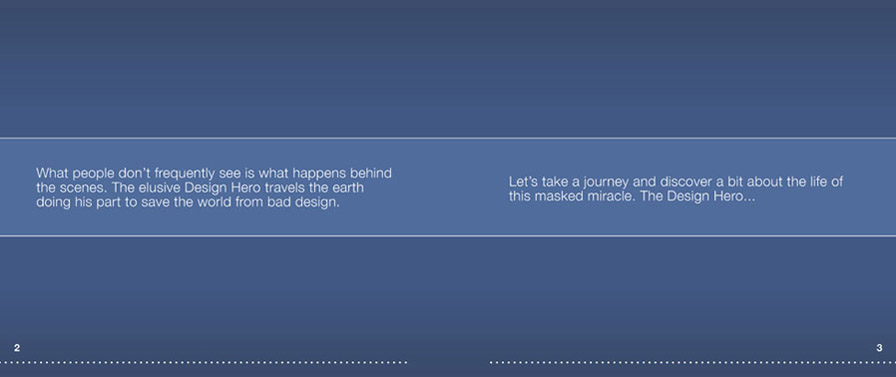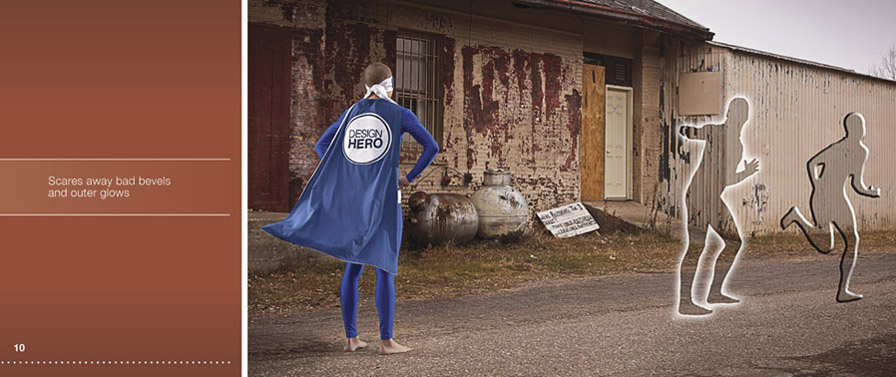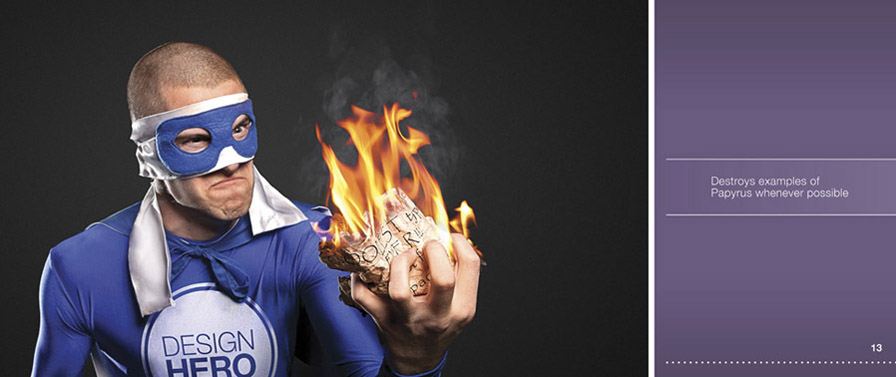 ---
The Printed Book
---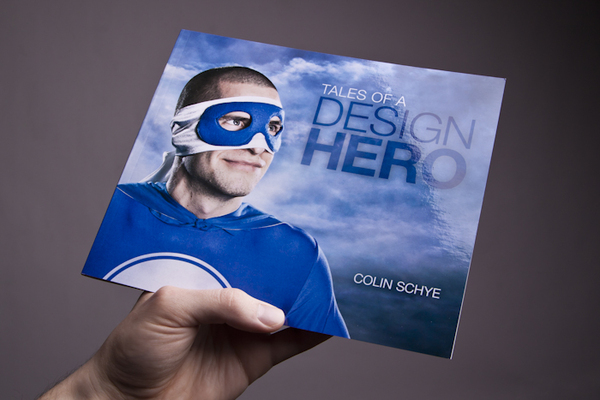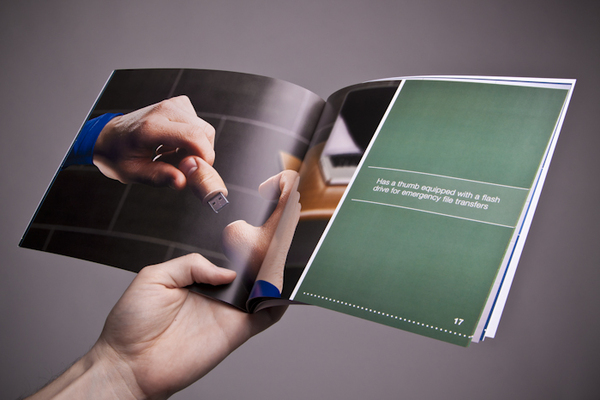 ---
The Website
www.talesofadesignhero.com
---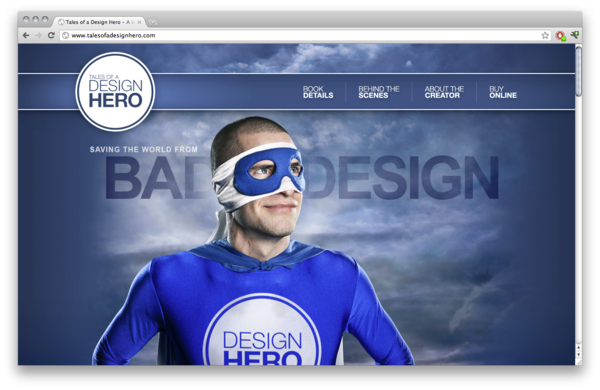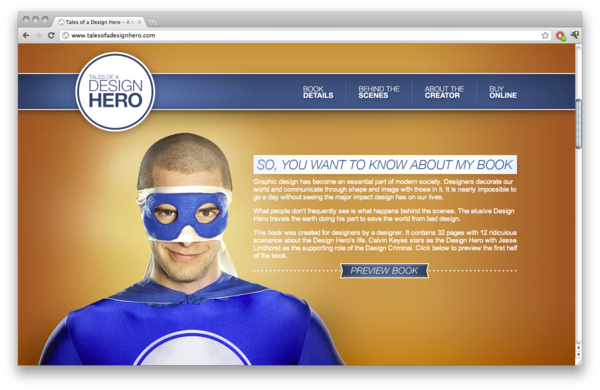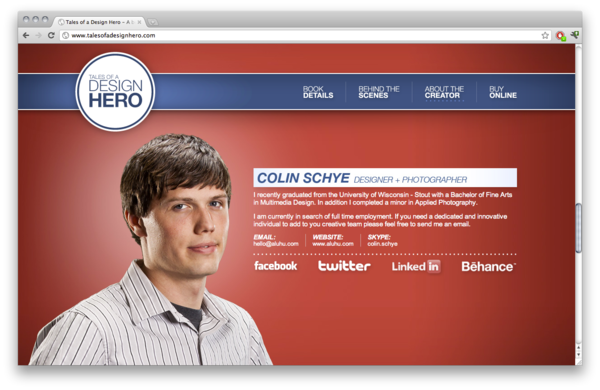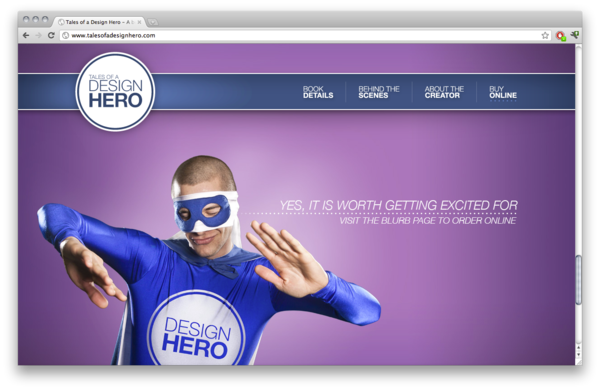 ---
Business Cards
---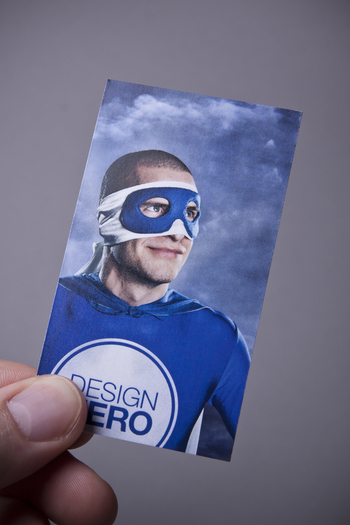 ---
The Process
Every image within the book is a composite of several images shot independently. For the majority of the photos the Design Hero was photographed in a studio in front of a green screen. He was then added into the environment in post production. Only for three of the shots did the Design Hero brave the cold Wisconsin fall weather in a thin spandex suit.
A range of equipment was utilized in the creation, mainly a Canon 50D digital SLR with a 28-75mm Tamron lens. Every photo utilizes flash in some way. On location battery powered strobes were used. Shooting in the studio allowed greater control of light than in the environment. Within the studio Elinchrom 400BX monolights were used, frequently with a beauty dish.
Simple adjustments to the images were made in Adobe Lightroom while Photoshop was used to create the composites. The final book was designed in Adobe InDesign.
---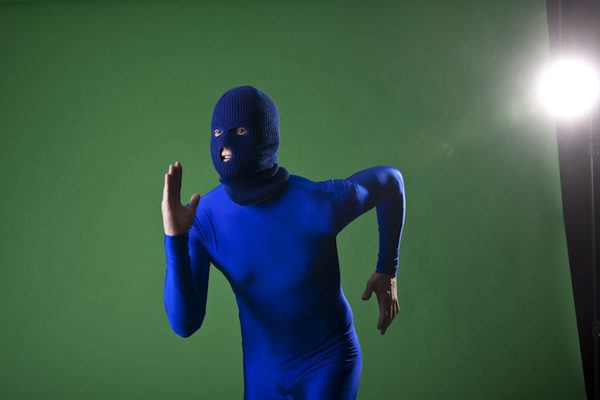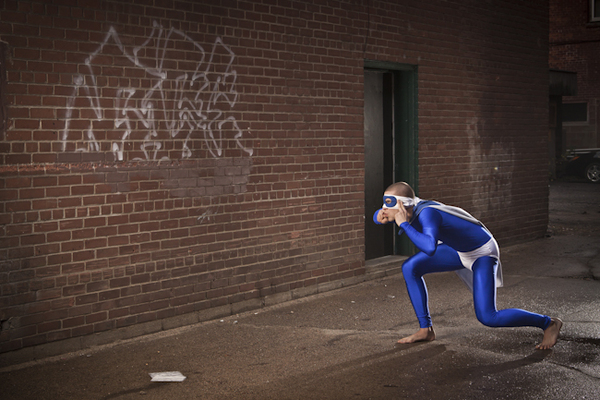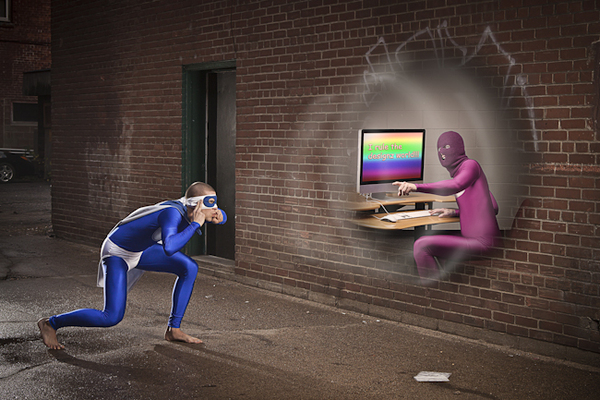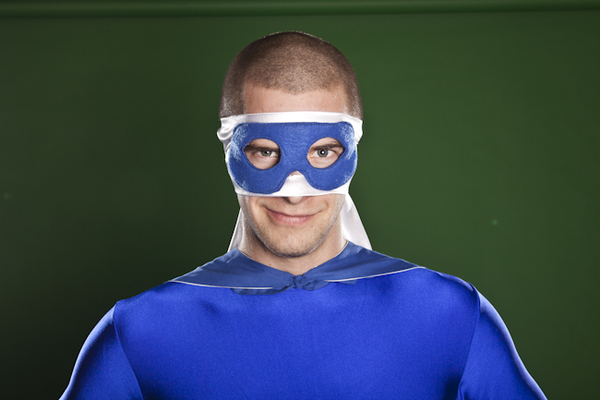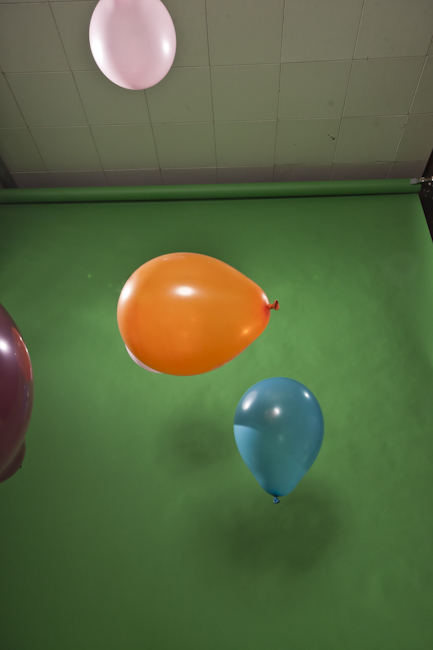 ---
< return to home
My name is Colin Schye. I am a designer and photographer that recently graduated from the School of Art and Design at the University of Wisconsin - Stout. I graduated from the Multimedia Design program with a minor in Applied Photography. I am currently working as a Designer at Morsekode in Minneapolis.
As an artist in today's society, I use my surroundings paired with my eye for detail to create art in many different ways. From drawing to technologically based art, my passions exceed far beyond the scope of normality. Relying solely on one type of medium does not satisfy my craving for originality and creativity. Gaining inspiration from different environments and people and the feelings they evoke is what gives my work a unique feel. My style is constantly changing as I experience different aspects of life and thus my artwork is always adapting to reflect these changes.
My work efficiently combines the usability and functionality of design with the beauty and marvel of art. I strive to create pieces that are clean and simple, yet appealing and memorable. By doing so, I leave my audience with a lasting impression that encompasses not only my passion but also my values in life. Working with different mediums, I am able to design truly unique pieces. My designs have evolved through exploration and instruction. They will continue evolving so long as I am determined to see past the initial, and most obvious, view of the world.